Starfarm Tai Chi School Providing Therapeutic Tai Chi Classes in CT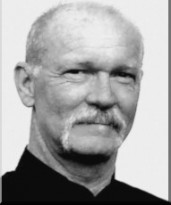 Laddie Sacharko has been organizing and delivering tailored tai chi instruction in CT since 1998.  Laddie has worked with diverse populations:  the elderly, seniors, and adults, and children.  These Tai Chi programs also have been organized around physical and cognitive limitations.  In addition to delivering these tai chi classes in CT,  Sacharko has provided insight and experience to the medical community, wellness groups, and social support groups; Seminars, In-Service Presentations, Continuing Education Courses.
Corporate Wellness tai chi & qigong classes, Community Recreation tai chi classes, and Senior Center tai chi classes, as well as semi-private and private studio tai chi classes in CT are available and affordable from Starfarm Tai Chi & Qigong Search Center's Tai Chi Teacher and chief instructor Laddie Sacharko. Tai Chi continuing education credit course for PT/OT/RT and Fitness Trainers.  Tai Chi Seminars provided for hospitals, clinics and educational institutions. Tai Chi Classes in CT tailored for Parkinson's, fybromyalgia, arthritis, diabetes, and coronary rehab.


Community: 
 

Evidence Based Therapeutic Tai Chi Fall Prevention Program for seniors,  tailored to your community: YMCA, Senior Center, Fitness Center, Community Center.
Chinese Yo

ga for Seniors. Scroll Down for Free Outline!

 Physical Therapist/Occupational/Recreation Therapists:  PT: Extending the Continuum of Care: Fall Prevention, Parkinson's Depression. 1 Day Tai Chi Teacher and Program Certification for Rehabilitation Professionals: This activity has been certified by the Federation of State Boards of Physical Therapy  FSBPT for the period 2/12/2013 – 2/12/2014.  This certification is recognized by: Arizona, Delaware, District of Columbia, Indiana, Kentucky, Montana, North Carolina, Oregon, South Carolina,Tennessee, Utah, Wisconsin: 8 CCU (Continuing Competence Units).  The Maryland Board of Physical Therapy Examiners has reviewed the course and approved .8 CEU (Continuing Education Units)
Tai Chi Teachers and Fitness Professionals:  One Day Therapeutic Tai Chi for Fall (Injury Prevention)Program, Tai Chi for Parkinson's  Teacher Certification:   The American Tai Chi & Qigong Association has reviewed and approved this course for .7 CEU's

Tailoring a program to your needs,Tai Chi classes in CT and West RI

Known to improve balance,strength and flexibility, these Tai Chi (Tai Chee) ( also called "Tai Chi Ch'uan, Taiji, and Taiji Quan)and qigong (chee goong, chi kung) practices have been proven to reduce stress, regulate blood pressure and address the three chronic enemies of good health: high blood pressure, diabetes, and obesity.   Tai Chi classes  in CT are an effective means of training balance, an easy and affordable option. Fall prevention training, is one of our specialized tai chi classes in CT.
Call Starfarm 860 455 0353, Email,
or write to: Starfarm 96 South Bear Hill Road Chaplin, CT 06235
Visit: WWW.TaiChi4Therapy.com    www.taichimovingforbetterbalance.org/